Drumstick Dash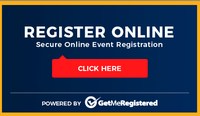 More than 17,700 people registered for our 11th annual Drumstick Dash!
Results for those who ran the timed 4.5 mile event are listed here.
Countdown Widgets
 To view more photos, please visit our Facebook album.
---
"Fund Racers" Raise $39,000!
Runners worked together to raise additional funds to help the homeless. The $39,000 raised will help to provide 17,220 meals to homeless men, women, and children this holiday season!
Top Fund Racing Individual – Eric Gardner (left) $4,715 raised!
Top Fund Racing Team – Mitch and Nick (middle and right), $7,500 raised!
See complete fundraising results here!
---
Please support these wonderful Drumstick Dash sponsors! The race wouldn't happen without them.
---